UK Football Betting - By the Numbers
Most sports are more interesting and exciting to watch after having a bet on the action but football in the UK has embraced betting more than most.
Around half of teams playing in the Premier League during the 2020-21 season have a betting company as their shirt sponsor - though most of the bigger clubs steer clear of this type of deal - and these agreements tend to be even more common in the Championship.
We've picked out some of the key numbers surrounding football betting in the UK - read on for everything that you need to know about how the industry works in this country.
How big is the football betting industry?
Gambing is a crucial part of UK culture and football betting makes up a big part of an industry that supports more than 70,000 jobs all over the country, according to the Betting and Gaming Council (BGC).
Indeed, the organisation's data suggests this means the gambling industry - which includes casinos as well as betting on sport - is worth a whopping £14 billion a year to the UK economy. Of this windfall, more than £3 billion goes into the coffers of the Treasury.
While it has been claimed UK football betting is bad for society, there is no doubt it plays a vital part in supporting the economy and that money would be missed if it was to go away.
Millions of people in the UK love to gamble, whether that is on UK football betting, online slots, bingo or something completely different. BGC data says that almost half (46) per cent of adults in the UK bet every month, with the vast majority of these people able to do so safely and stay in total control of their gambling.
Statistics released by the Gambling Commission in the UK show that, for the period between April 2018 to March 2019, £3.25 billion was generated by betting, while more than £5 billion came from spending at online gambling sites.
There is no doubt there has been a switch from betting on UK football at traditional betting shops to doing so online instead, with the flexibility and ease of betting online appreciated by people.
While some football fans might still like to go down to their local high street to visit a betting shop and place an accumulator on the weekend's games, this can now be done with a few taps on a mobile device such as a smartphone or a tablet computer.
Impact of COVID-19 on UK football betting during 2020
Like everything in the UK, there has been a big impact on UK football betting as a result of the coronavirus crisis, which arrived around March in the country with the news that Arsenal boss Mikel Arteta had tested positive.
That resulted in Premier League games being called off and it would be many weeks until it was deemed safe for players to be able to return to the pitch, leaving football fans with no UK football to bet on during this time.
High street betting shops were among the businesses that had to close their doors, restricting the betting options available for UK football fans, though some chose to bet online instead.
The return of Premier League football gave sports fans something to look forward to and UK football betting increased as a result, with official data showing the changes in gambling over what has been an unprecedented period around the country.
According to UK Gambling Commission data, there was a slight month on month decline in the amount of money that was spent by consumers in July on online gambling. However, this research includes all kinds of betting, including slots games at online casinos for example.
It was explained in a statement from the body that "pent-up demand for sports betting on popular events" had meant that the amount of money that was being spent on gambling in the UK had remained higher than pre-lockdown levels.
With much of the UK heading back into a lockdown despite the 2020-21 football season being under way, it will be interesting to see the impact on the data the next time the Gambling Commission releases statistics into the matter.
Clubs continue to add betting partners
It has been suggested that shirt sponsorship of Premier League clubs by betting companies should be banned, but it does not seem likely to happen any time soon.
Indeed, clubs continue to roll out new deals in order to add to their commercial revenue, with Leicester City confirming that W88 will remain as the official betting partner of the Foxes for the 2020/21 campaign.
Burnley, too, have announced a deal with a betting company after confirming Dafabet has joined up for the 2020/21 season. Dafabet was previously Burnley's shirt sponsor but the Clarets are now sponsored by a different betting company, which is also based in Asia, LoveBet.
The companies that get involved in UK football betting usually do so in order to improve their profile, which is why well-known gambling brands do not usually pursue these types of deals. Indeed, Paddy Power Betfair and GVC Holdings - which owns Ladbrokes - have signalled their opposition towards betting companies being able to act as shirt sponsors in the Premier League.
But the cash that comes in through these agreements is vital for Premier League clubs. One of the biggest shirt sponsorship deals in the division is at West Ham, where Malta-based Betway is reported to pay as much as £10 million a year for their association with the Hammers.
However, shirt sponsorships by gambling companies in UK football has dropped back a little in the last few years, with clubs including Swansea City moving away from these deals.
Trend away from gambling brands in UK football
Around 27 teams in the top two divisions of English football were sponsored by a betting company last season but this has fallen to around the 20 mark for the 2020/21 campaign.
Perhaps teams are taking note of the recommendation from a House of Lords Select Committee earlier in the year after it said the logos of gambling companies should not be allowed to be shown on the shirt fronts of Premier League teams.
The English Football League hit out against the proposal, however, as the body said a ban on betting advertising would not be a good idea. It was noted by the EFL that in the region of £40 million has been contributed to its clubs as a result of teaming up with betting companies.
As an example, the signing of former England captain and record Three Lions goalscorer Wayne Rooney by Derby County would likely not have been possible had the Rams not signed up a betting company - in this case 32Red - as their main sponsor for the 2019-20 season.
It was widely reported that the Rams had an agreement with the betting brand that if they signed someone deemed a star player, they would receive a lump sum of cash to go towards their wages. Though they missed out on a place in the Championship play-offs last season, Rooney had a positive impact on Derby and he is also helping to develop their exciting young players.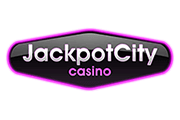 Play Now

Advertising rules regarding UK football betting continue
While the future for sponsorships from gambling companies might be in doubt, one change that was recently made to restrict the focus on betting in UK football has been a success.
In 2019, the BGC introduced a ban on advertisements from betting companies during live sport, such as Premier League football, before the 9pm watershed.
The change is still in force for the 2020/21 season, which will see all Premier League matches broadcast live on either Sky Sports, BT Sport, BBC Sport or Amazon Prime while fans are not able to attend games due to COVID-19 concerns.
Chief executive of the BGC Michael Dugher said: "As a football fan, I can't wait for the new season in England to start. But with matches still being played behind closed doors because of Covid-19, supporters will have no choice but to watch their favourites on TV.
"I'm therefore delighted by the success of the whistle to whistle ban in virtually eliminating the ability of young people to see betting adverts on TV during commercial breaks. The BGC was set up to improve standards in our industry, and this is a clear example of that commitment."
It is estimated that the ban meant that the number of betting advertisements seen by children during commercial breaks for live sport broadcasts in the UK dropped by 97 per cent.
Further tweaks could therefore be made, but there is no doubt UK football betting is going to continue to be a big part of life for sports fans around the country in the years to come.