How to Choose a VPN for Playing Casino Games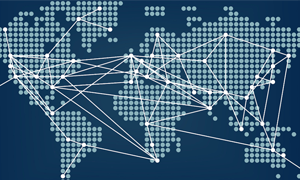 VPN stands for Virtual Private Network. Without getting into the technical jargon, a VPN is a private network that uses parts of a public network, like the Internet, for transmitting data to and from its components. It originated as a mechanism that permitted communication between remotely located operational centres of a large organization. Today the usage is widely spread and includes allowing people to access no deposit casinos.
There is too much regulation of the Internet. Online casino gambling is illegal in certain countries, for example. In even more repressive regimes, people speaking against those in power are persecuted. A VPN overcomes these drawbacks and provides more freedom to operate through the following.
Security: All data transmission through the VPN is encrypted and therefore secure. Hackers cannot hijack the transmission and direct you to phishing sites.
Anonymity: Your IP address gets replaced with the address of the VPN server so nobody can trace your location. You can even overcome geo-restrictions.
Privacy: Your Internet Service Provider cannot track which sites you are visiting and therefore cannot block you from accessing sites prohibited by the government of your country.
You should evaluate the following factors before selecting a VPN.
One of the choices that you will have to make is whether to sign up at a VPN that is free to use or a paid service. VPN services that are free are likely you sell your profile information to third parties. They also may not offer the full range of features. If you absolutely do not want to pay then go ahead with a free service. The charges are mostly reasonable and we recommend a paid provider. You will usually get a free trial period.
One of the reasons for using VPNs is anonymity. This will be lost to some extent if you transact in national currencies. Therefore sign up at a VPN that accepts Bitcoins or other cryptocurrencies a popular no deposit Bitcoin casinos. There is no national regulation of these currencies.
The location of the VPN server is important. If it located in a country where no deposit bonuses are prohibited then the purpose is lost. Ideally, the VPN server should not be located in your country, but as close as possible to your country so that transmission speeds are not lost.
Again, because anonymity is important the VPN should not keep logs of transactions. Logged transactions can create trouble at later dates. Most but not all VPNs do not keep logs.
So that transactions are secure the VPN should use the latest industry encryption protocols.
Your objective is to play casino games through the VPN. Therefore the technical parameters of the VPN should be suitable for this activity. You need a VPN with larger bandwidth and faster speed. A VPN with larger number of servers in many countries should be preferred.
If you want to play casino games on you smartphone or tablet, you should go for a VPN that supports mobile platforms without charging you extra for this service.
The VPN should possess browser extension. Otherwise you will be required to download and install the VPN software. This becomes time consuming and cumbersome. If a browser extension is available, then you can simply activate the service without having to install and use a program.
After careful selection of the VPN, this is what you will need to do.
Access your computer's network settings or your phone's security settings and click to add a connection.
The latest devices will have a VPN option.
Select it and add the type of VPN service, server address and your VPN username. This information can be obtained from the selected VPN provider.
Based on the above mentioned criteria we have shortlisted the best five VPNs that you can use for playing casino games. All of them offer the minimum required features.