How Hollywood is Making Millions from Slot Machine Games
This meant that movie studios and movie stars who agreed to display their faces on the reels of slot games got to enjoy a share of the pie too. According to Todd Eilers, the gambling analyst, this share of the pie could be anywhere between $1 million and $20 million. Developers of gaming content do not hesitate to spend as much as $200 million every year to gain rights to popular brands such as The Simpsons and The Big Bang Theory because they know that branded games attract more players than any other variety of casino game. Its now possible to play these games with a no deposit bonus at select online casinos also.
Reasons for the Popularity of Branded Slots
Branded slots are popular simply because they are branded slots. Each brand naturally has a huge base of fans, many of who happen to be slots players. When they spot a game based on their favorite sports or movie star, singer, television show, cartoon, comic, movie, or video game, they tend to play that game more than any other game.
Moreover, game developers take extra pains while developing branded slots as they are already paying a huge amount of money on purchasing the rights. Branded slots are, therefore, loaded with special features such as wilds and scatters, extra wilds and expanding wilds, bonus games, free spins, multipliers, cascading reels, gamble games, progressive jackpots, and much more. In addition, they re-create for slots players the experience of watching their favorite celebrity or comic hero in action as they include original images, music, and video clippings from the movie or television show or comic or video game they are based on.
Moreover, branded slots are beneficial even for the celebrity or brand on which they are based as they serve to popularize the brand even among those unfamiliar with it.
Five Most Popular Movie Slots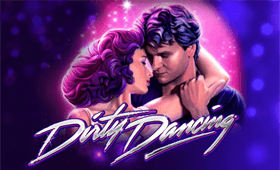 Dirty Dancing
This slot features movie characters such as Baby, Penny, and Jonny against a shiny pink backdrop. Players can activate three mystery bonus features at random. In the Whirling Wilds feature, Jonny and Baby dance on the slot reels to generate six extra wild symbols. During the free spins round, players can boost their bankrolls with dancing wild symbols and multipliers. The Dirty Dancing Bonus Game has six levels that may lead to the jackpot. If you enjoyed watching Dirty Dancing movie, you will enjoy playing this slot too.
Play Dirty Dancing at With a $15 No Deposit Bonus using code 15NDB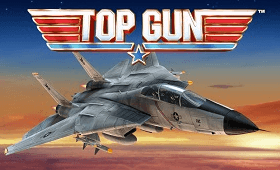 Top Gun
Playtech's Top Gun slot is inspired by an action movie of the eighties, packed with humor and a soundtrack that still enjoys a great deal of popularity. The reels are populated with movie characters such as Charlie, the Iceman, Stinger, Goose, and Jester. As players spin the reels, they can listen to Take My Breath Away. The most exciting feature of the slot is its Dogfight Wilds, during which the wingman adds extra wild symbols on the reels, giving you the opportunity to land up to 15 wild symbols. In addition, the slot also features a free spins bonus round, during which the Dogfight Wilds are enhanced.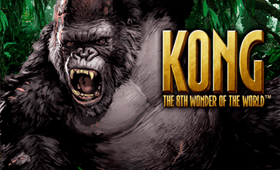 King Kong
The tale of King Kong has been told and re-told in several different ways, but Playtech's Kong - The 8th Wonder of the World is inspired by a 2005 version of the original film that hit the screens in 1933. Playtech developed this slot according to the terms of an agreement signed with Universal Studios.
Players can choose from two gaming modes—Jungle Mode and Big City Mode. In the former, the slot reels are set against the backdrop of a deep forest. The Jungle Mode also comes with a bonus game called Skull Island and lucrative re-spins. In the latter, the slot reels are set against the backdrop of New York. The Big City Mode comes with a bonus game called City Tower and lucrative re-spins.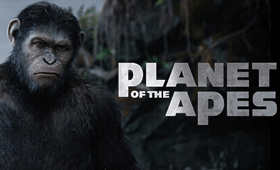 Planet of the Apes
Planet of the Apes is a NetEnt online slot based on the 20th Century Fox movies Rise of the Planet of the Apes and Dawn of the Planet of the Apes. The slot is actually two slots games rolled into one, and each slot game is inspired by one of the above-mentioned movies. Each slot has its own bonus games and free spins bonus rounds along with stacked wilds and a dual feature. Players can enjoy authentic video clips from the movies, along with audio effects, images, and sound track.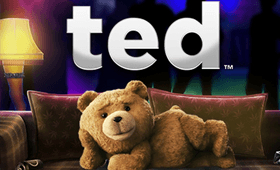 Ted
This Blueprint Gaming slot is inspired by a teddy bear notorious for his foul language. The slot is loaded with lucrative features, and as they start spinning the reels, players will see Ted fast asleep. Whenever the teddy bear wakes up, he will activate any one of six bonus features. The slot also includes a bonus game called Thunder Buddies, which challenges players to climb the ladder to win bonuses such as cash prizes and free spins.
Million Dollar Deals
Deals between game providers and popular brands or celebrities are worth millions. For example, Madonna's latest deal with Aristocrat Technologies, a noted provider of casino gaming content, is worth $10 million. The deal is sure to give Madonna a huge boost among slot players in casinos all over the world. The new Madonna slot is going to be inspired by her most popular songs.
In the past, celebrities were not happy about the idea of having their faces displayed on the reels of slot machine games. This was because gambling was not considered to be a reputable activity. A decade ago, gambling was associated with a lot of stigma, but today gambling is a licensed and well-regulated activity in several countries. Slots have become feature rich, player friendly, entertaining, and interactive. Celebrities are no longer averse to become the central themes of slot machine games. In fact, they are happy to do so as the deals are not only lucrative for them, but also self-promotional.