Investigation into California Online Casinos and Other Forms of Online Gambling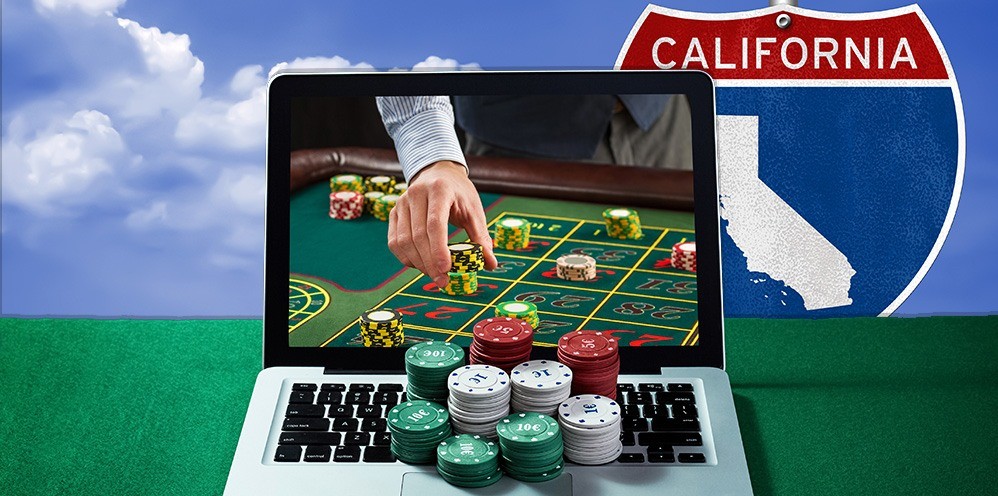 The state of California has teased online gamblers for a number of years by flirting with the idea of legalizing online gambling. Legislators have discussed the pros and cons of lifting the gambling ban and opening up the market to iGaming operators. Read on to understand the current legal status of online gambling in California so you can take advantage of USA no deposit bonus codes.
There were as many as 10 states looking to join the likes of Nevada, New Jersey and Delaware in legalizing online gambling. Gaming analysts listed California and Pennsylvania as the two main states that would push forward with online gambling legislation. They were right with regards to Pennsylvania as the Keystone State legalized online gambling towards the end of 2017.
While the experts got it right with regards to Pennsylvania, they got it very wrong with California. There was hardly any progress in 2018 with regards to online gambling legalization and the status remains the same in 2019. Legislators are not looking to introduce any specific online gambling bill as of now so don't expect the Golden State to legalize online gambling in the near future.
Legislators have introduced a number of gambling bills in recent years but none of them received majority support due to the diverse interests in the state. If California is to move forward with an online gambling bill, it will require a gambling bill that is able to appease the demands of different stakeholders within the state.
Tribal casino operators control a major portion of the land based casino industry in the state and they are very opposed towards online gambling legislation. The tribal casino industry in the state is considered to be one of the biggest regulated markets in the world and they bring in significant revenue to the state government which comes in the form of gaming taxes.
Tribal operators have a lot of input when it comes to making critical decisions regarding the gambling industry in California. They have opposed the legalization of online gambling through a number of different measures. In the past, they have been concerned about online gambling cannibalizing their land based revenues.
Tribal operators were opposed to an online gambling bill introduced in 2015 because it did not have a 'bad actor' clause in it. Tribal gaming operators were concerned that PokerStars, the biggest online poker website in the world would enter California and dominate the market and hurt their revenues. They wanted the gaming bill to include a 'bad actor' clause that would make PokerStars ineligible of immediately getting a license due to its past misdeeds which include offering online gaming services in America without a license.
When the Supreme Court decided to overturn the Professional and Amateur Sports Protection Act of 1992 (PASPA) and give each state the power to legalize sports betting, there were many who believed that California would be quick to push for sports betting legislation and in turn also move towards online casino legislation.
California is considered one of the three biggest sports betting markets in the country along with Florida and Texas. Sports betting is a multi-billion dollar industry and with California having close to 1/8th the population of the United States, it was a no brainer for legislators to approve sports betting and take advantage of a lucrative market.
A number of states made the move towards sports betting including New Jersey, Delaware, New Mexico, Pennsylvania and West Virginia. However, California continues to sit still and not take any initiative to push forward with sports betting legalization. The main reason for the lack of initiative is one again vested tribal interests.
The California Nations Indian Gaming Association has made its stance very clear. The organization which represents tribal gaming interests in the state does not want a legalized sports betting industry as they are concerned it will eat into their profits. While a regulated sports betting market will bring in more traffic towards their tribal casinos, tribal operators are not keen on welcoming more competition.
Assemblyman Mike Gatto (introduced Bill AB 9) for online betting legalization in 2015 and Assemblyman Reggie Jones-Sawyer (introduced Bill AB 167) to legalize online gambling saw little to no progress with their bills. State legislators have seen the amount of hard work, time and opposition that they will have to battle in order to get an online gambling bill approved.
If California was to move forward with gaming legalization, then it is highly likely that sports betting will be first on the agenda and online gambling will take a second place – simply because of the size of the market. However, there is a possibility that a bill could be introduced that addresses the legalization of both sports betting and online casino games.
For now, legislators in California are caught between a rock and a hard place. On one hand, they would like to legalize sports betting and online gambling as it will bring in a significant amount of revenue for the government. On the other hand, they are unable to push a gaming bill forward without the vote of tribal gaming operators.
This is because tribal gaming operators have a state compact and operate as many as 69 gambling houses in the state. The state compact allows the government to receive millions of dollars from tribal gaming operators. Going against their wishes, would cause tribal operators to hedge on their payments and hurt the revenues of the state government and budget.
While the future of online casino legalization in California looks very bleak as of now, things could change quite quickly especially if someone can come up with a bill that has gaming language that appeases the demands of tribal operators. Don't expect that to happen anytime soon in 2019 but 2020 could see the tide change!
Before its over, try these no deposit bonuses for USA gamblers.