The Best Blues and Jazz Themed Slots With Free Spins
Casino software developers have built slot titles around a number of themes such as adventure, horror, sports, romance and music. There are a number of fascinating blues and jazz themed online slot titles that are enjoyed by music lovers who love playing online casino games. We take a look at some of these popular jazz and blues themed slots that are a hit with US based players who play these games with codes from no deposit casinos.
Different Blues Themed and Jazz Themed Slots
The Blues Brothers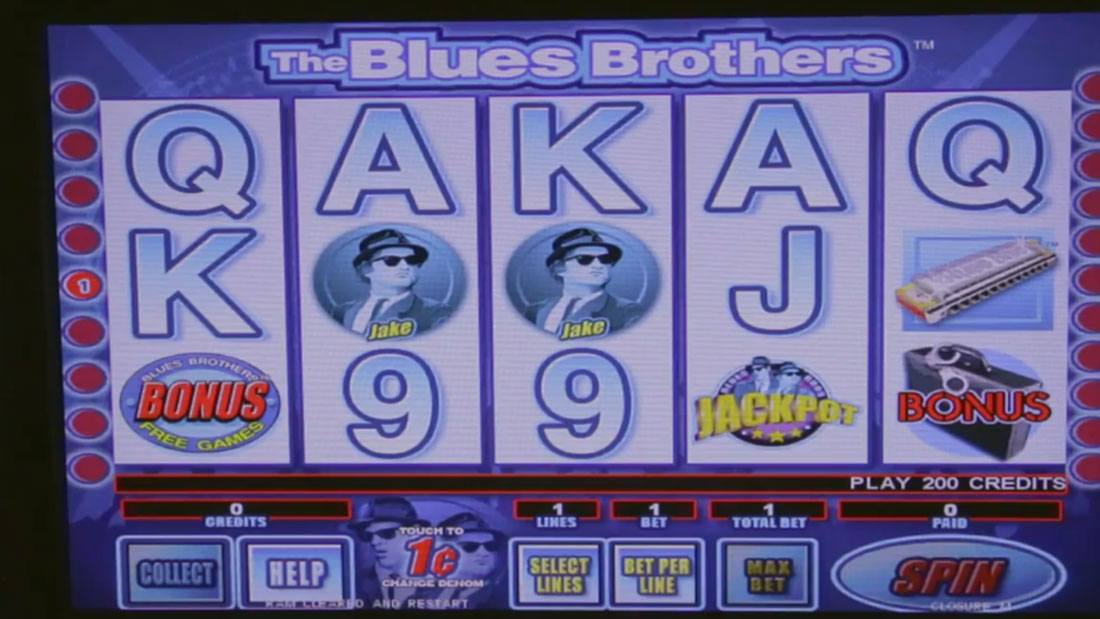 This 5-reel, 3-line video slot game from Bally features basic iconography from the film based on a Saturday Night Live skit. You have the titular brothers themselves, a bonus case, the full suit of king, queen, jack and playing card numbers, tickets, vinyl records, the Blues Brothers logo, a jackpot symbol, and so forth representing the Wilds, Scatters, and Free Spins. Although critics might call out its lack of innovation and its similarity to Playboy Free Slot Games, it's still worth checking out.
This licensed slot game featuring the likenesses of Dan Aykroyd and John Belushi keeps the adventurous spirit of the movie alive in its own way, such as its generous offerings, its random gameplay, and its charming graphics. What's more, although it's short on innovation, it's still filled with the music and style of the movie it's attempting to emulate in slot form. It certainly has the endorsement of Aykroyd himself, who sees the video slot as a good extension of The Blues Brothers brand. It's a nostalgia trip for fans of 1980s kitsch.
Jazz of the New Orleans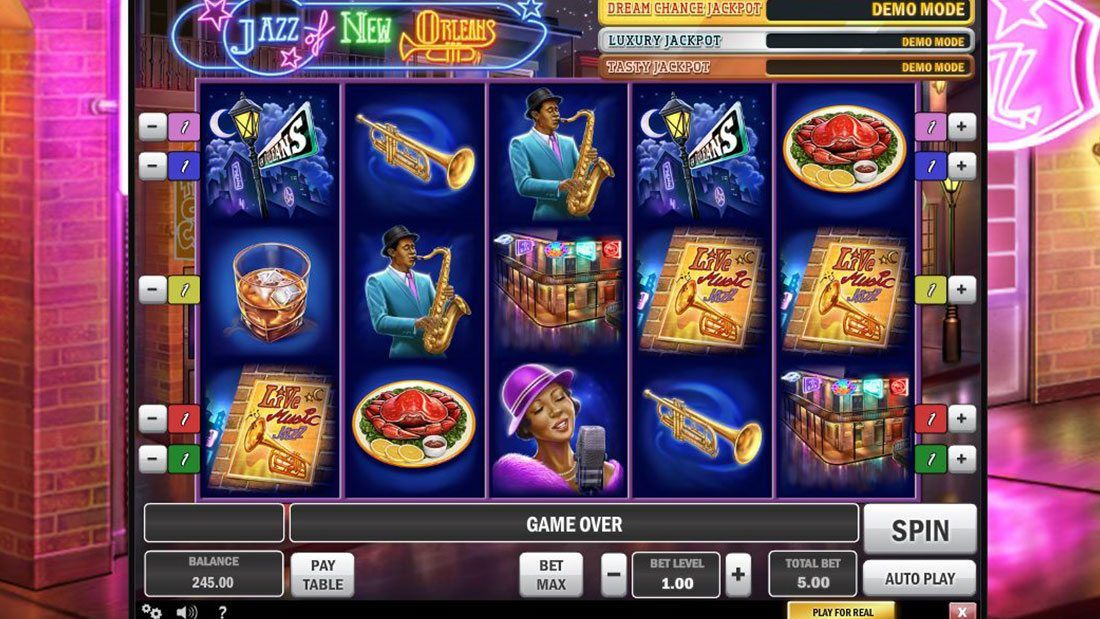 Play 'n Go's Jazz of the New Orleans slot title is also a 5-reel, 3-line slot game that's able to stand out from even famous licensed brands like The Blues Brothers by simply being a better game. It's filled with references to jazz music and history. It also contains a progressive jackpot with three levels of prizes as well, so there's extra challenge for any hardcore slot players out there that they won't get from the more straightforward gameplay of The Blues Brothers vide slot machine by Bally.
This jazz-themed slot that's playable at Casumo Casino has numerous special features to make it stand out gameplay-wise. For example, you can access the Bonus Game when you have three Wilds on adjoining reels. As usual, the Wilds fill in for all the other symbols save the Scatters. You can win up to five Extra Wilds and 25 Free Spins with the game. This Jazzy game also epitomizes its theme with Neon Signs, Glasses of Whisky, Saxophonists, and Jazz Singers galore.
In Jazz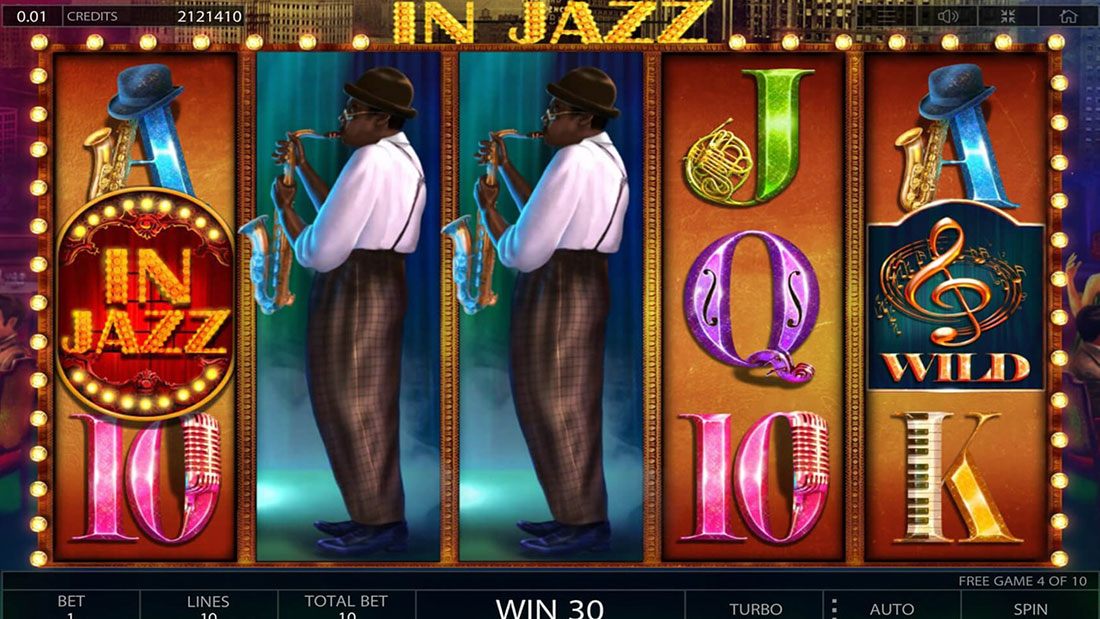 Endorphina's In Jazz slot title is a 5-reel, 3-row slot with 25 paylines and loads of chances to win credits. This video slot defies critic claims that you've seen one jazz-themed slot machine, you've seen the all by taking the jazz them and gameplay to a different direction than Play 'n Go's Jazz of the New Orleans. For one thing, it's arguably more popular as a mobile slot game than it is a traditional video slot game. The slot also has incredible improvisations and uses musicality instead of jazz history as its theme.
Therefore, you'll be bombarded by logos like the treble clef, the full deck of cards symbols, an ace playing the sax, a jack playing a horn, imagery of blacks plying their jazz craft as the band members, and the like. In gameplay terms, In Jazz depends more on multipliers to get your wins plus it even has a Free Spins mode that serves as its Bonus Game. The Frontwoman triples the prizes, the Double Bass Player doubles them, and the Sax Player comes without the multiplier, all of which are Wilds.
Play In Jazz at Sign up today and receive a 10 Free Spins Bonus
Lady in Red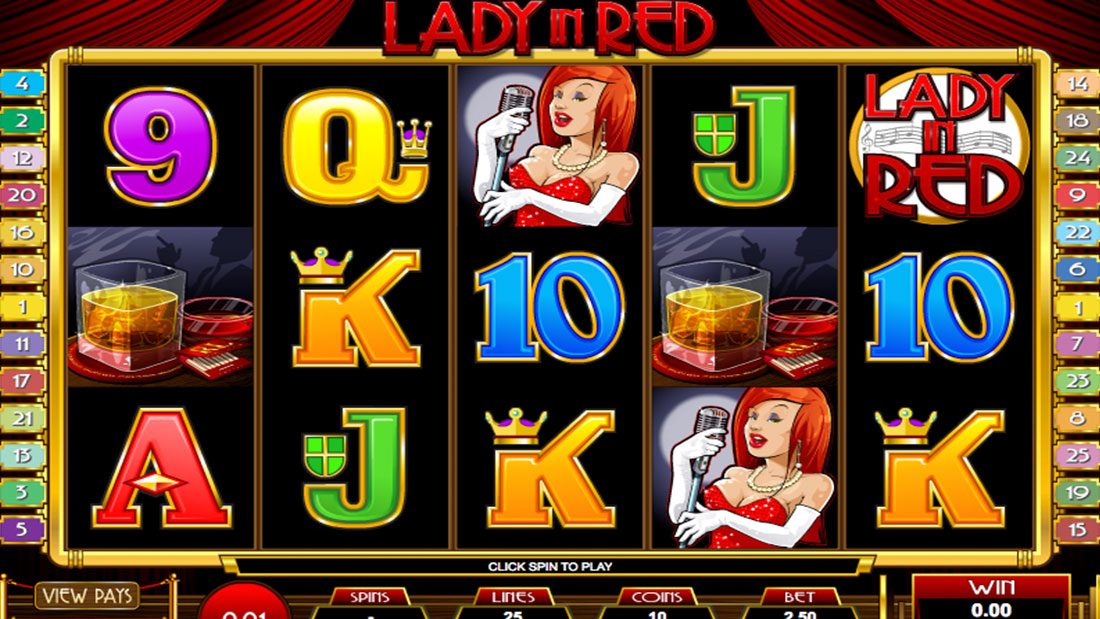 On the blues front, Lady in Red thematically represents the merging of the casino scene and the blues music scene by having blues as part of the casino entertainment. This 5-reel, 3-line video slots game features a titular Lady in Red singing the blues as well as some jazz for good measure as you play a rather engaging 25-payline game. It's engaging because you'll be chasing for the maximum payout of 375,000 coins all day and all night.
Sure, to critique the game, it has low slot variance, no Wilds, and has no gamble game for itchy bettors. Then again, as far as jazz and blues games are concerned, it has more personality thanks to its Lady in Red mascot and its focus on Free Spins and Scatters instead of Wilds for substitutes. What it lacks in Bonus Games it makes up for in Free Spins. What it lacks in Wilds it makes up for in Scatters and Multipliers that come bundled with the Free Spins.
The Jazz Club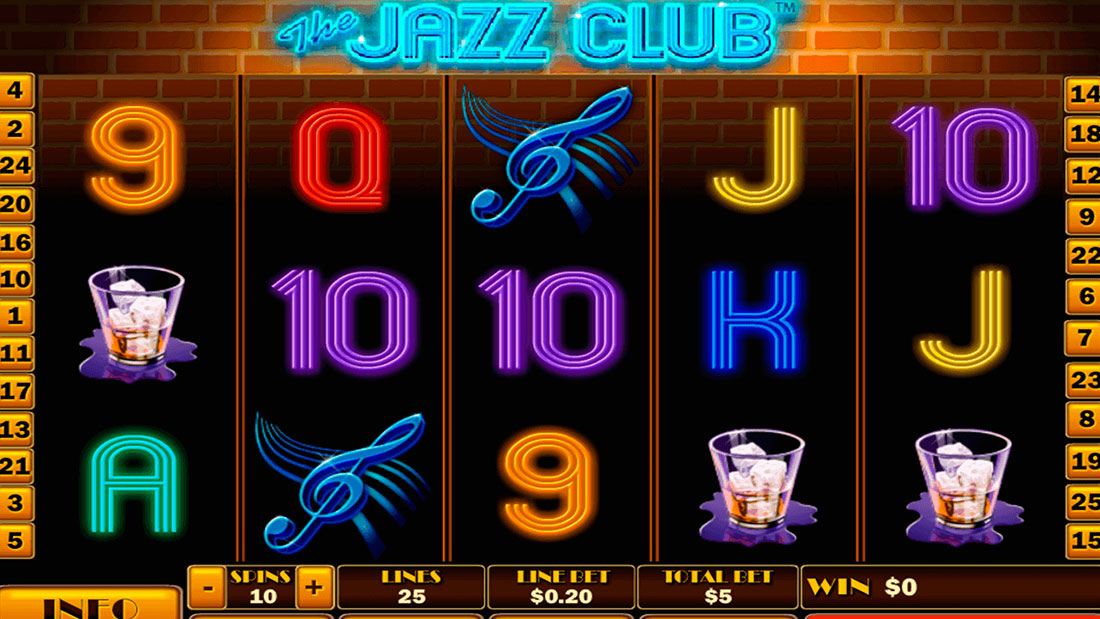 Don't forget to check out The Jazz Club by Playtech. Gamblers have regularly had classy jazz musicians serve as their entertainment as they go about their gambling ways with various games, so jazz-themed or blues-themed slots sounds about right as far as themes go. Thematically, The Jazz Club instead has gambling in the background and jazz music in the foreground by being the subject of this video slots game. As expected of a Playtech game, the graphical presentation of this title is superb.
It uses rich and memorable Jazz Club symbols like old-school microphones, glasses of scotch, musicians from the era when jazz was at its peak, and the appropriate accompanying music. Its musical score gives both the scores of In Jazz and Jazz of the New Orleans a run for their money.
However, the game suffers from repetitive sound effects and a looping jazz riff when you hit a payline. Its gameplay is as simple as The Blues Brothers though, with it depending on an Expanding Wild that's only activated during the Free Spins feature. You can however mix and match multipliers with free spin numbers.
Play The Jazz Club at Sign up today and receive 20 Free Spins on Age of the Gods